Smartphone App for Emergencies

SmartApp that works with the TAL Patient Bracelet to provide information to the Emergency Personnel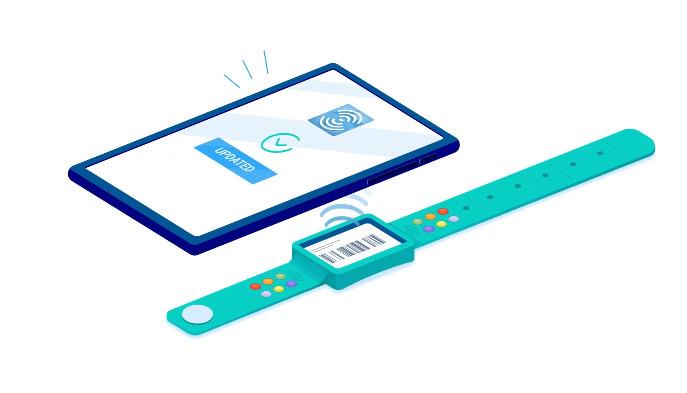 Android/Apple App
EMS-TAL
The EMS-TAL App enables a Smartphone to read Data stored on the TAL Bracelet's NFC chip. The NFC chip contains Patient's Identification information and their Transport Assistance needs.
When combined with the TAL Emergency Cloud Services, Emergency Responders can access all the critical information needed to evacuate the patient and safely deliver them to their assigned destinations.

Download PDF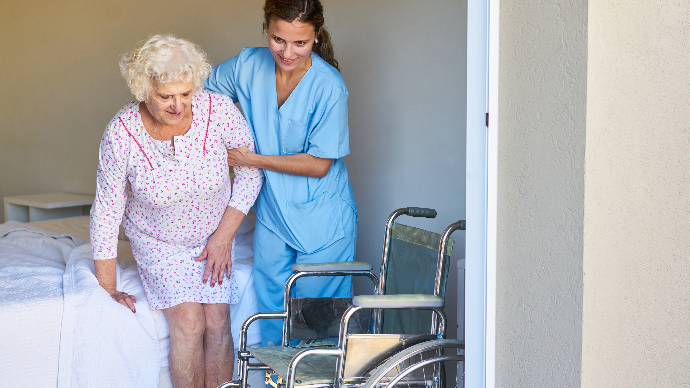 EMSTAL Assessments
Transportation Assistance
Transportation Assistance Level (TAL) is important for Emergency personnel to know what is needed to move the Patient. The information is obtained in via HL7 Interface with EMRs or manually entered using the TAL Emergency Cloud Service.
TAL Assessment determines what is needed to remove a patient from the facility and what needs to be brought with the m to their new location.

Download PDF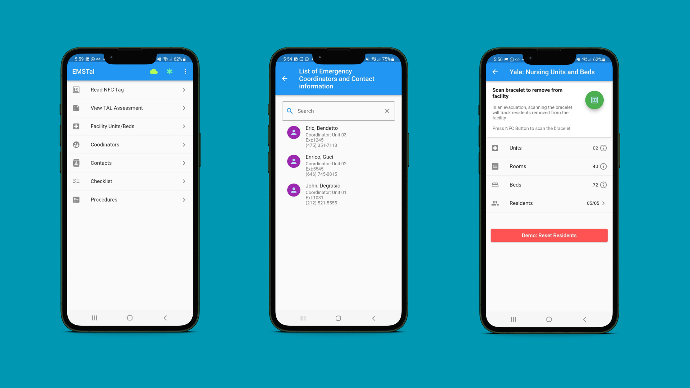 EMSTAL Function
Evacuation Tracking
Anytime the TAL Patient Bracelet is tapped with a Smartphone the patient's location (Geo-Coordinates are transmitted and logged with the TAL Emergency Cloud Service. No batteries are needed.
The patient's location can be viewed by looking up the patient with the Smartphone or by logging into the TAL Cloud Application.
View details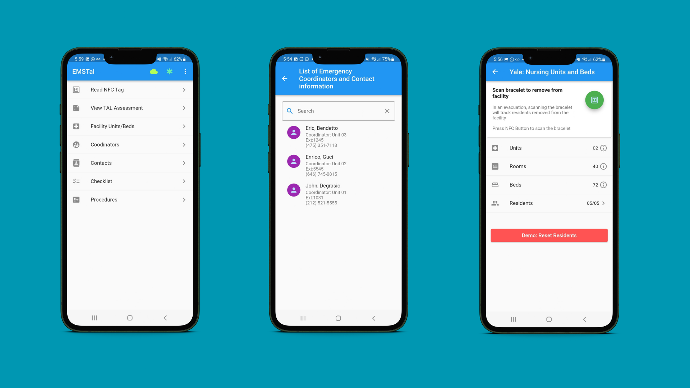 TAL Emergency Functions
Contacts & Checklists
​The EMSTAL App provides directory of all the people in charge of an evacuation. Additionally, it keeps checks lists to ensure that all the necessary tasks have been completed for a safe and orderly evacuation.

View details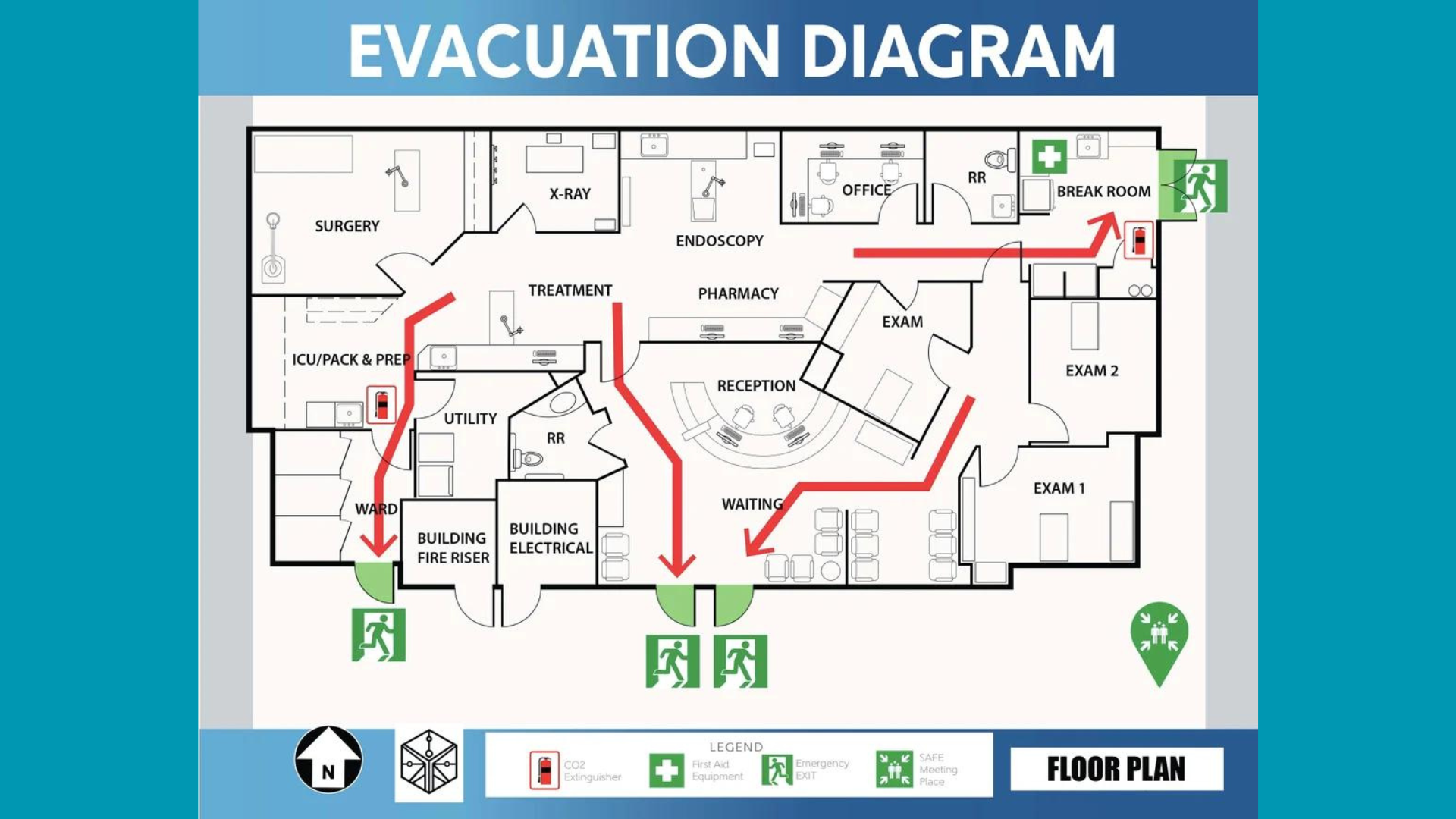 TAL Emergency Functions
Policy & Procedures
The application provides access to the policy and procedures for an evacuation.
The online documentation is available via the Application's book reader that provides for indexing and lookup functions.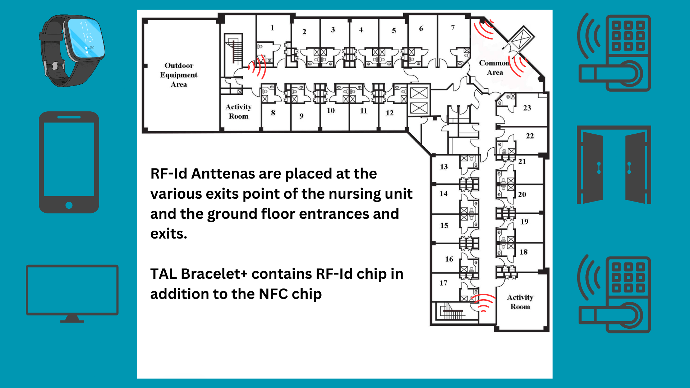 TAL-RFiD
Wandersafe

Location sensing requires the TAL Patient Bracelet+, The Bracelet contains an RFiD chip that can be detected by RF-iD Readers placed at the entrances. When the patient comes within the vicinity of the exit or entrance an alarm triggers and the doors lock.
View details