SmartTV Bed Board
Graphical Patient-Bed Occupancy Displays
Visual Cues Account for 83% of the Actions We Take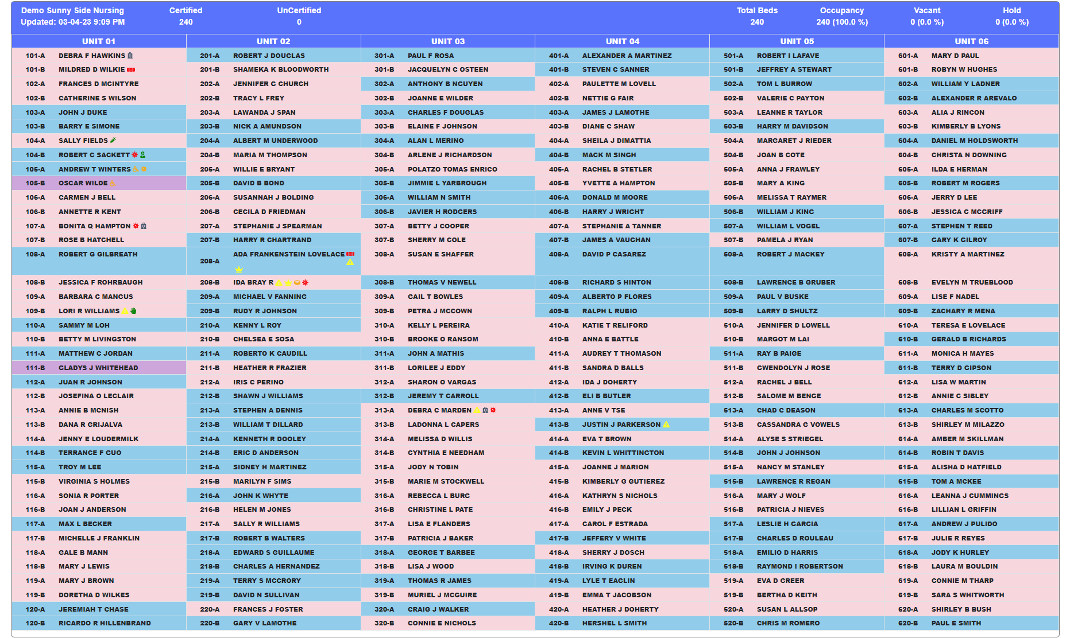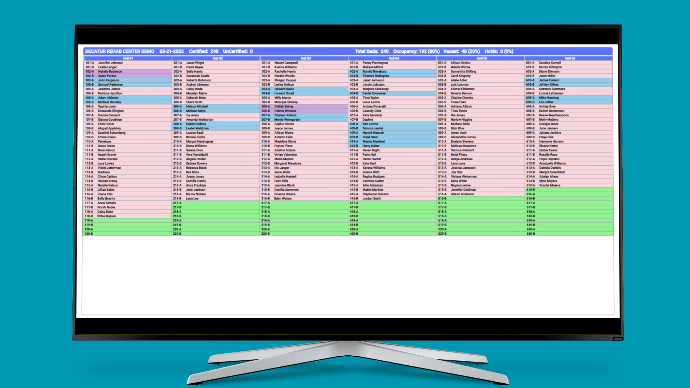 Graphical Bed Occupancy
The SmartTV Bed Board has several selectable layouts. Color-coded Bed Zones determine occupants genders and availability. Green indicates a Vacant Bed.
Additional screens for Vacancies Only Screen and Map Views.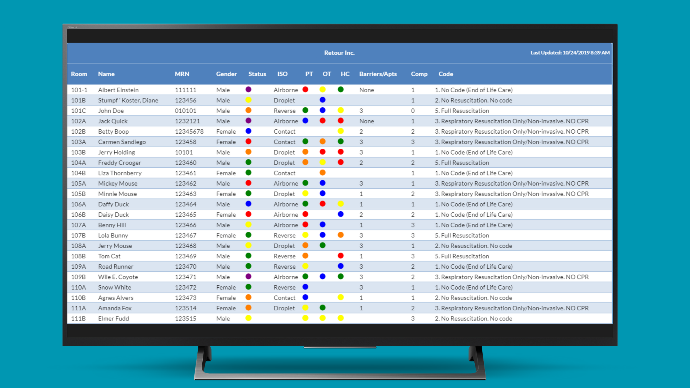 Manage ADT Processes
​​Easily track Room-Bed availability and available services to provide quick answers for new admissions. Information is updated in Real-Time.
Colored Tags can be set on Rooms, Bed and Patients to provide visible indicators of their status.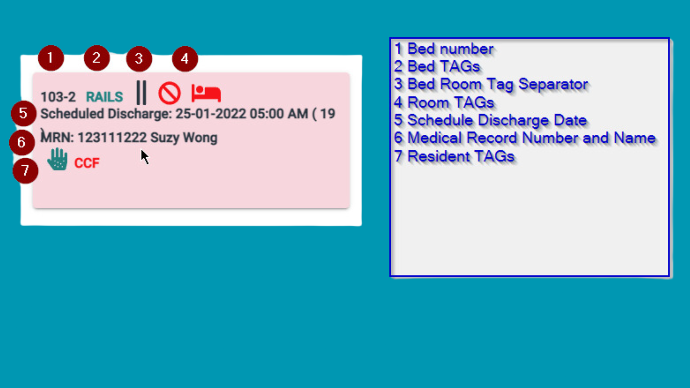 ​SmartTV Bed Editor​​
The SmartTV Bed Editor allows Admissions to manage the beds, rooms and patient tags without waiting for data from the EMR. Planned Admissions and Discharges at future dates can be handled to provide better picture of the Bed Availabilities.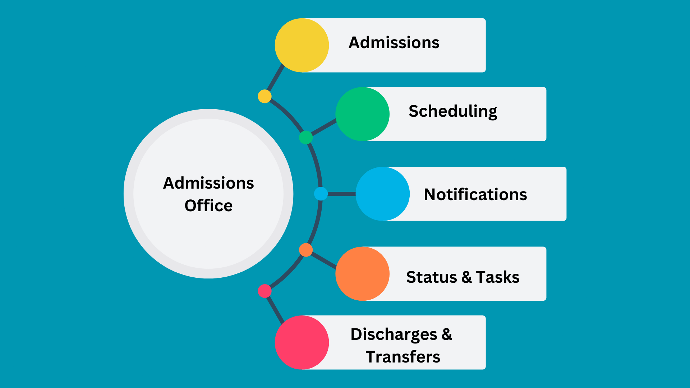 Improve ADT Workflow
The Google SmartTV display provides instant identification of Bed Availability and Tasks. The Application can notify the other departments as to specific actions or tasks that need to be done.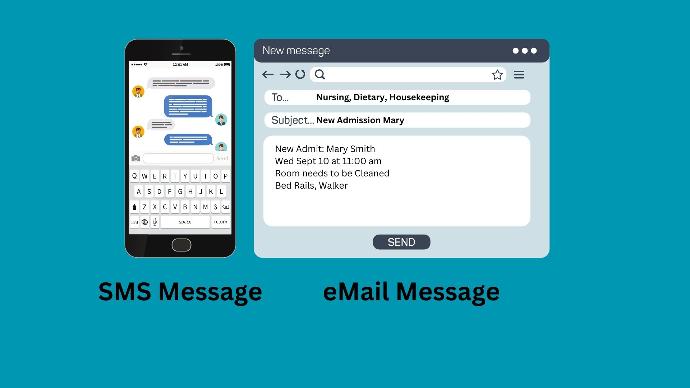 SMS & eMail Notifications
The Bed Editor provides for SMS and eMail messages to be sent to designated addresses/phones. Instead of making multiple phone calls, an Admission or Discharge Event can be programmed to send messages to designated addresses. The enhanced communications free the staff from having to personally communicate with multiple departments.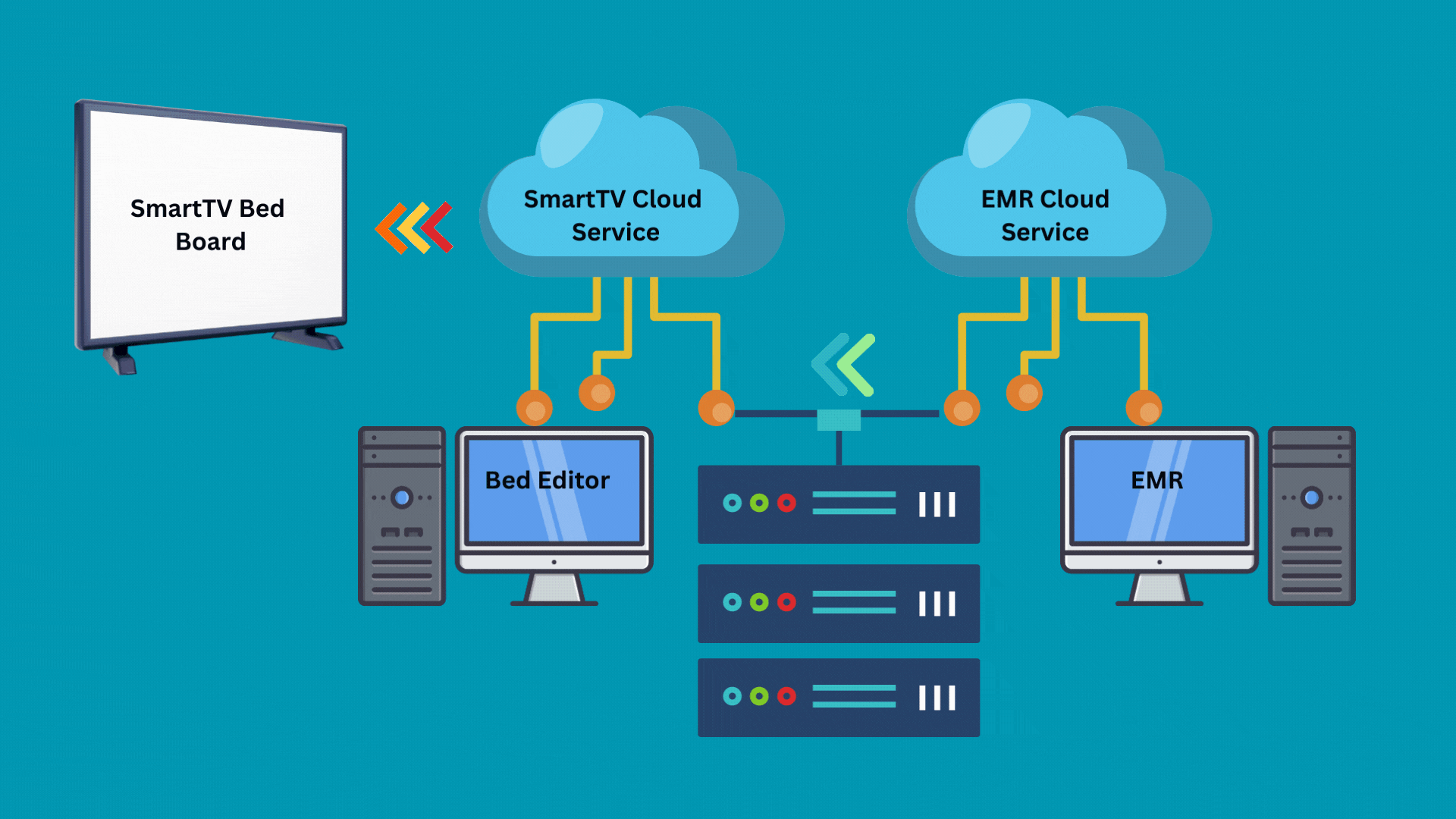 Automatic Interfaces
Several methods are available for exchanging data with existing EMRs. When the Interface is enabled the Admissions, Discharges and Transfer auto-update the data and changes are immediately pushed the SmartTV display.
Data Integration
​Industry Standard Interfaces

Multiple interface methods can be used to integrate with your existing EMR systems. EMR Census and ADT activities are sent to the SmartTV to update the Bed Board displays in real-time.
Data can be exchanged between systems with these Interfaces:
APIs - Rest Calls
FHIR / HL7
MIRTH
MQTT / RabbitMQ
SFTP / FTPS
Webhooks
Websockets
XML