Free Software for Smartphones

Software for Android Phones available on the Google Play Store.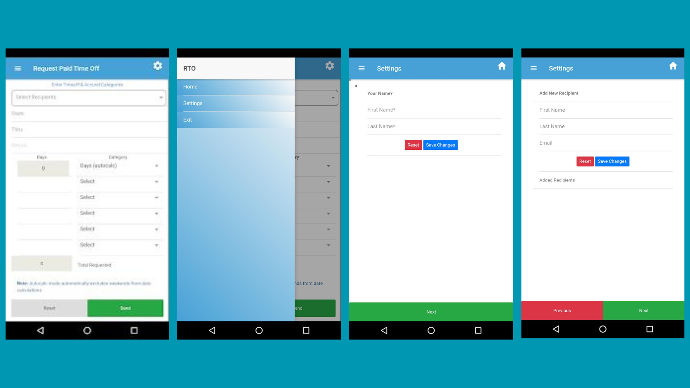 Freeware - Android Phones
RTO Request Time Off
Allows a User to request for specific days off with pay. User can specify which day types they wish to use from the vacation/sick time bank.

The request generates an email message with the days, time and day types being requested. The app will automatically calculate the number of days being requested. The supervisor can approve or reject the request by responding to the email message

View details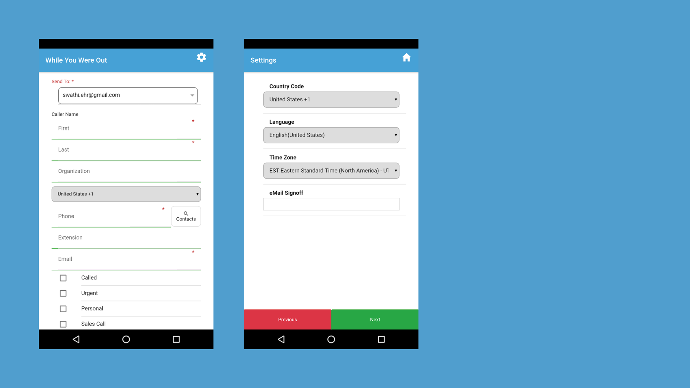 Freeware - Android Phones
While You Were Out

The WYWO function provides a template based on the paper form that includes checkoff boxes for quick messages and an edit box for entering text. Once the form is filled, click "ok" to generate an e-mail with the phone message. Your WYWO message will have a Subject line with: WYWO, the caller name, phone number, and company so you can easily identify and respond to the messages. Additionally, contact and calendar files are attached for you to be able to add a new contact to your address book and a new appointment to your calendar. Never lose track of your phone messages and meetings again.

View details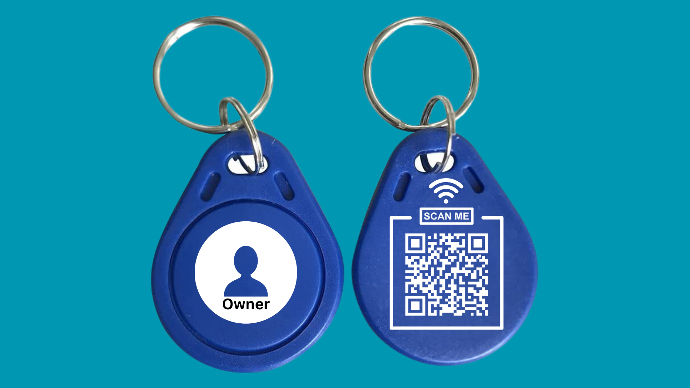 Freeware - Android Phones
NFC-ID
Use NFC Tags to tag personal items such as clothing, back packs, purses, luggage and almost anything that you can attach an NFC chip. The app allows user to write identification and return information to an NFC tag. Placing the Smartphone over the NFC chip will read and display the contents of the NFC Tag. Option to lock the data on the tags.

View details